The world is chan-
ging
and so we are.
LIVY is more than a lingerie brand. LIVY is a way of being, a lifestyle. It is a way to be open, to the world, to new experiences. It is a way to be connected to oneself, to feelings, to desires, to real life and to others. The world is changing and so we are. Understand that it is necessary to speak up as a woman and especially as a lingerie designer. Bold and committed, LIVY is the (R)evolution of lingerie. And today, we know that it is our duty to extend these commitments to the benefit of our teams, our partners, our customers and of course, the planet. At LIVY, we want to do better to try to contribute to a better world.
01
Trans
parency
& tracea
bility
Long-term partner and selected for their technical skills and know-how, LIVY has built a trust relationship with its suppliers since its creation. In order to guarantee favorable social working conditions, our workshops and partner factories are regularly audited by independent experts according to international standards such as the BSCI (Business Social Compliance Initiative). In addition, our French teams also physically visit the factories to ensure that our social policy is respected.
Every material has its own know-how.
At LIVY, we always put the raw material at the heart of each creation in order to offer the most beautiful, unique, exceptional and qualitative pieces possible. Today, the vast majority of our laces are French, from Calais, a guarantee of quality and a unique know-how resulting from an art craft lasting for several generations.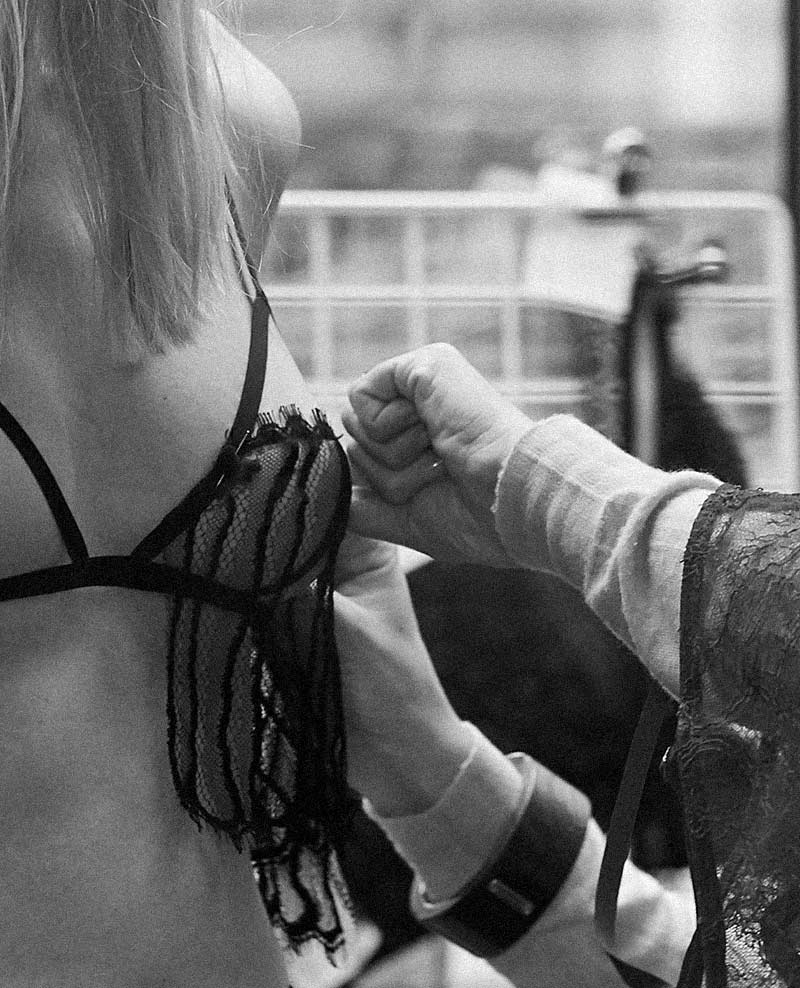 75% of our production is made in China between Hong Kong, Shenzhen and Hangzhou. Recognized as one of the best lingerie manufacturers, we collaborate with them for their thermobonding technique used on our iconic lingerie and swimwear pieces. 25% of our production is made in Euromed. We mainly manufacture accessories, leather and tulle using local know-how.
Showcase of the Made in Paris
Located in the iconic 6th arrondissement of Paris, LIVY L'Atelier immerses its visitors in the intimate and daring world of its creator Lisa Chavy.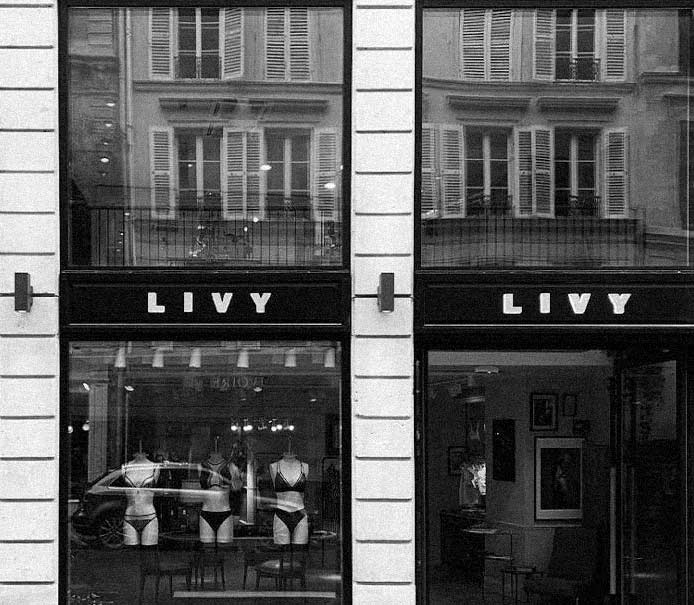 Designed like a real showcase, this place is at the same time a garment Atelier, a showroom and a boutique. It is in this iconic place that the Haute Lingerie line, Made in Paris, is made. An exceptional lingerie that breaks completely with the codes of traditional lingerie. Traditional French techniques and know-how are sublimated by our best craftsmen. The most innovative machines complete the traditional equipment for incomparable results.
02
Know-
how &
innova
tion
03
Plastics
& waste
LIVY is also committed to reduce the impact of all its packaging by limiting their use or by eliminating as much as possible all single-use plastics. Our hangers are made of brass, our bags and tote bags are made of organic cotton, our paper is FSC certified. Receipts sent by email are offered to our customers since 2018 to reduce paper consumption. And to go even further, our goal is to equip all of our stores with the Second Life Program by the end of 2021, which will consist of collecting second-hand bras and send them to a service provider specializing in the circular economy who will reuse or recycle them.
Eco-responsible materials
In order to reduce our environmental impact, we are integrating more and more recycled or organic fibers into our collections, certified by independent international labels such as GOTS or GRS.
Stock reclamation
In order to promote a circular economy, LIVY participates in stock reclamation programs to give its exceptional raw materials a second life.
Near-import
More and more of our materials are sourced with great care, as locally as possible in order to select the best of each industry.
Pre-order
In order to limit over-consumption or overstock, each piece of our Earth Pleasure collection will be made on demand.
04
But
also