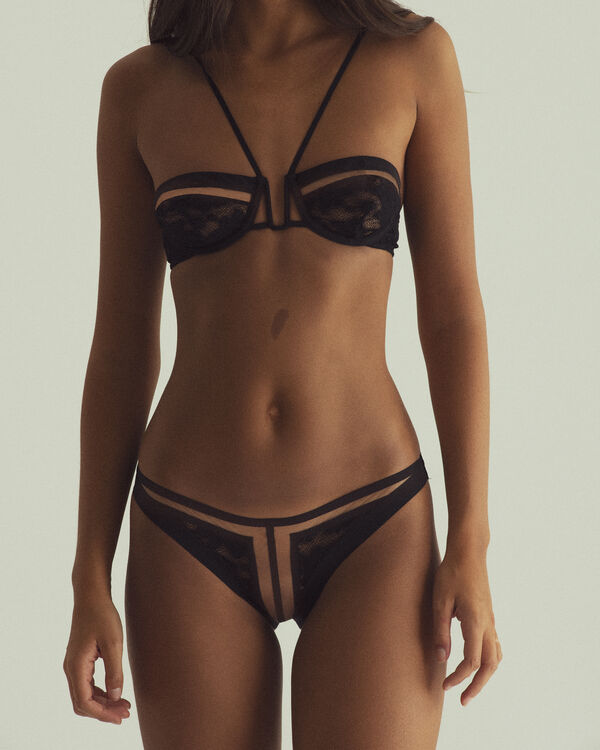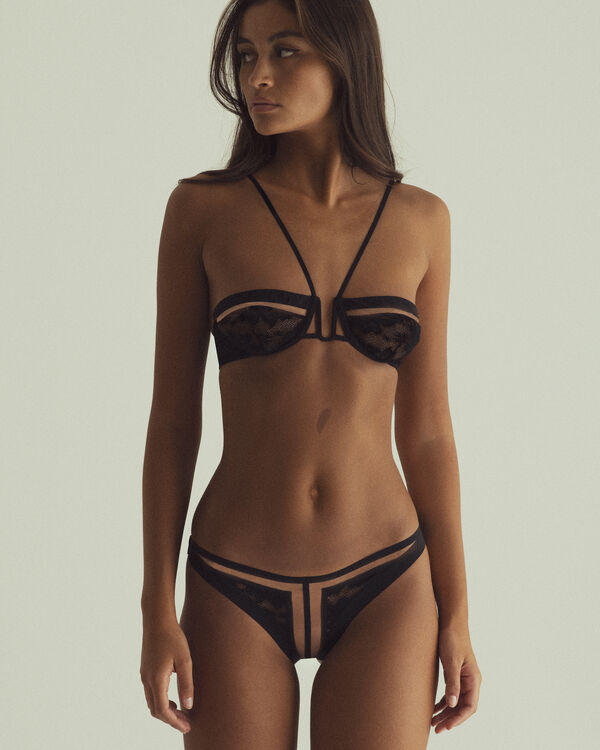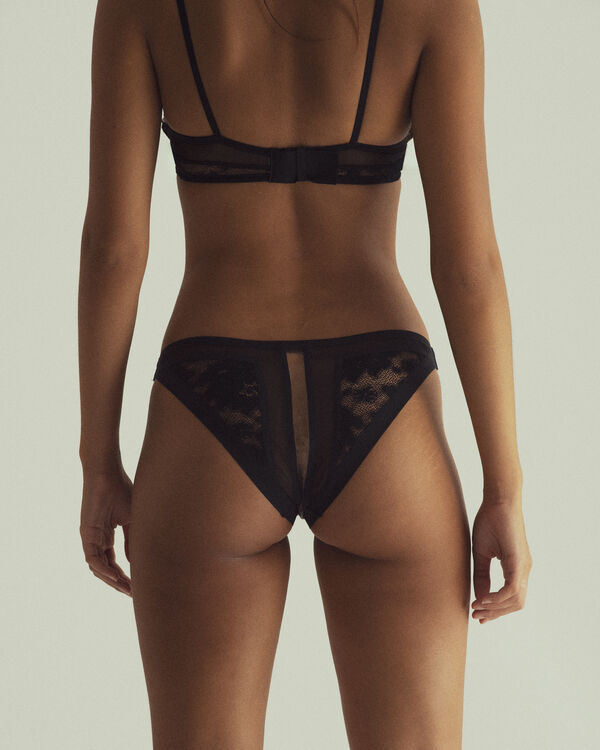 Sizes:
Only items in stock
!

Please choose a size
Description
Underwired bandeau made of leavers de calais lace and microfibre mesh. A detail of fancy separator and neck ties gives it a very fashionable touch with its effects of graphic cuts: Ultra modern thermo-bonded finishes

MATIERE PRINCIPALE : 93.00 % Polyamide, 7.00 % Elasthanne

No domestic tumble drying
Reference: 652879305
The security of online purchases is paramount. Your banking data are fully encrypted and protected (SSL). This means that your bank details are transmitted directly to the bank.
Return your products within 30 days to be refund.