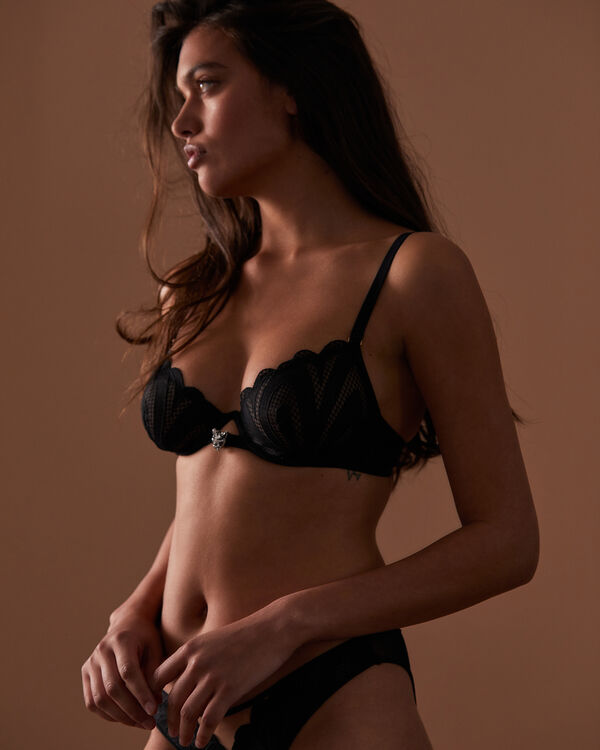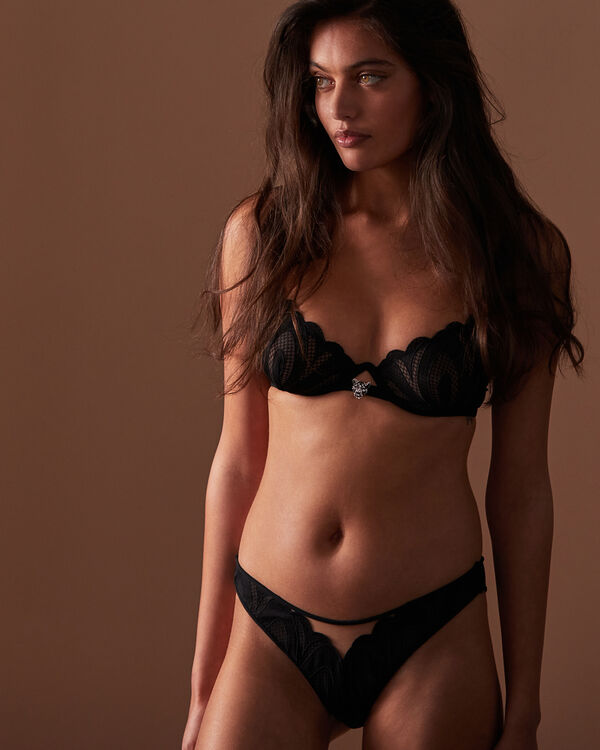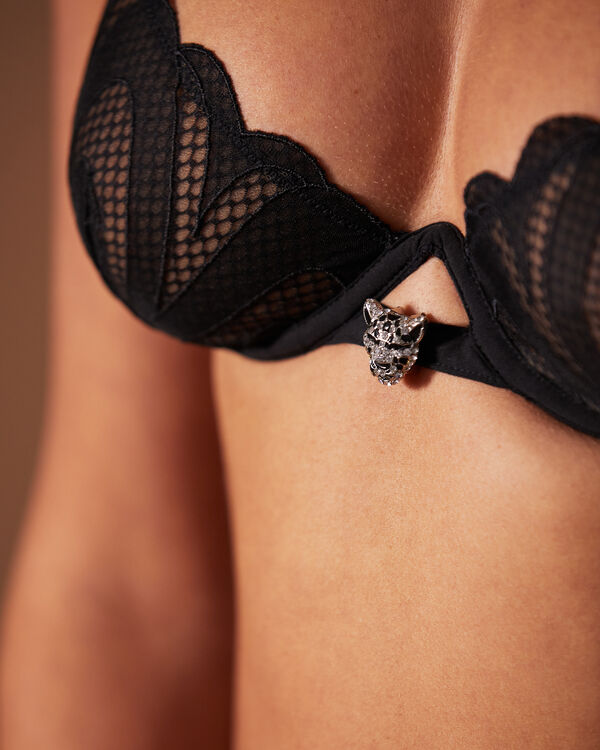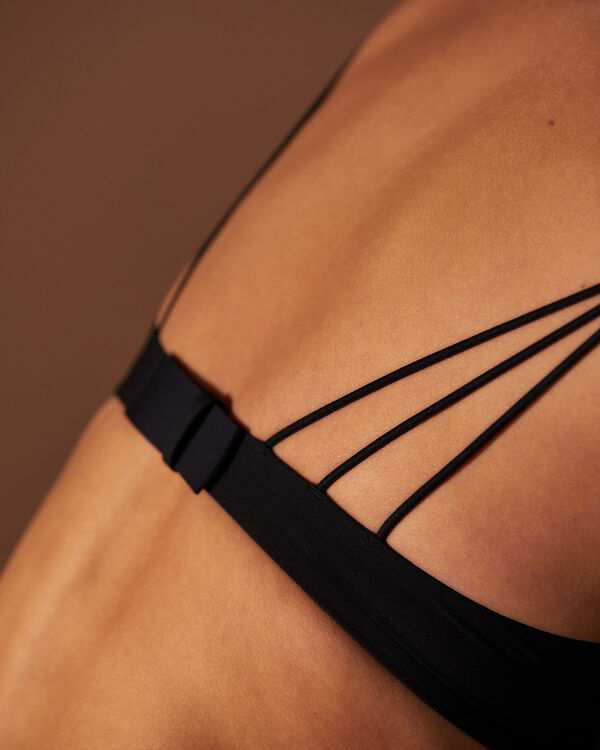 Sizes:
Only items in stock
!

Please choose a size
Description
Monowire Plunge made in embroidery of Saint Gall with art deco floral motifs. A set of back straps is enriched with rhinestoned tiger jewels for a very vintage and couture look.

MATIERE PRINCIPALE N°2 : 64.00 % Polyamide, 36.00 % Elasthanne

DENTELLE : 96.00 % Polyamide, 4.00 % Elasthanne

No domestic tumble drying
Reference: 652561705
The security of online purchases is paramount. Your banking data are fully encrypted and protected (SSL). This means that your bank details are transmitted directly to the bank.
Return your products within 30 days to be refund.