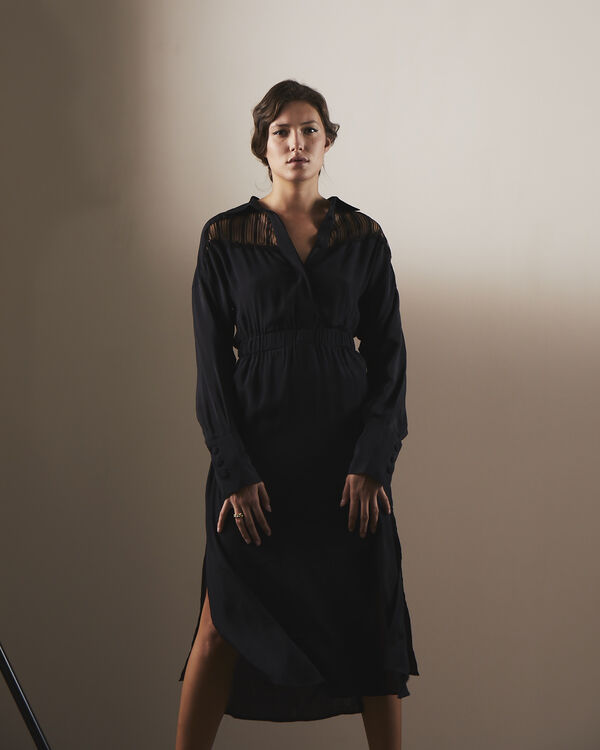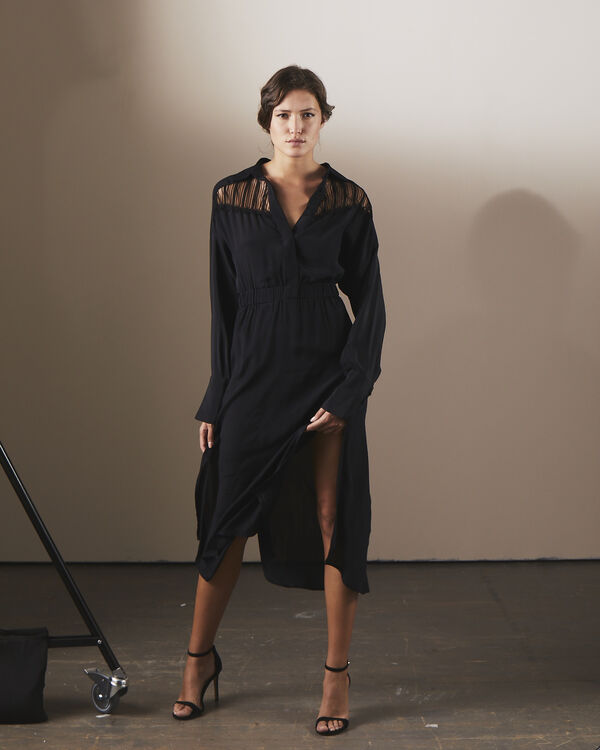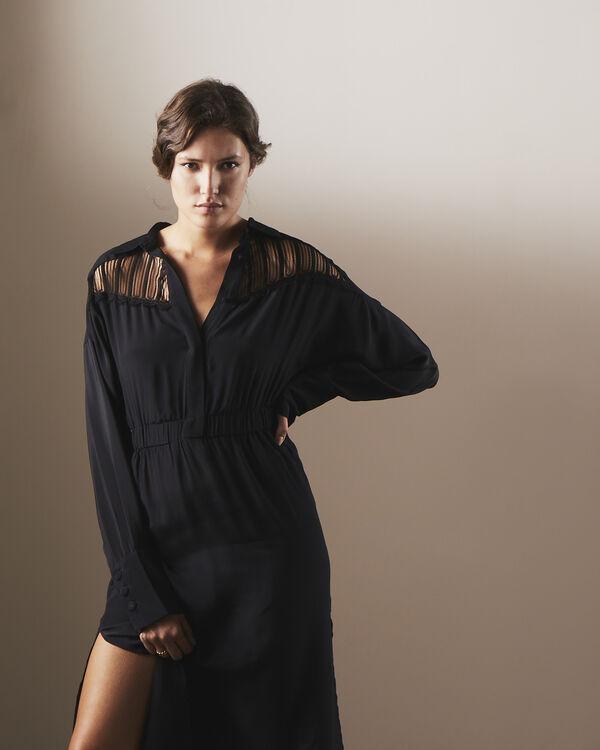 Sizes:
Only items in stock
!

Please choose a size
Description
Long sleeve dressmade of silk crepe and viscose. A dress embellished with French Leavers lace from Calais on the armholes to suggest her lingerie in a seductive way. Shirt collar and buttoned opening on the front that stops at the waist, elasticated. Cuff opening with covered buttons. A slit in the back reveals our lingerie with fancy back. A dress with a very couture and elegant look.

MATIERE PRINCIPALE : 60.00 % Soie, 40.00 % Viscose

No domestic tumble drying
Reference: 652404705
The security of online purchases is paramount. Your banking data are fully encrypted and protected (SSL). This means that your bank details are transmitted directly to the bank.
Return your products within 30 days to be refund.